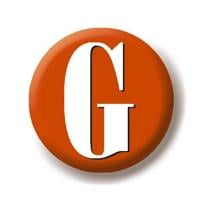 Webb City Joins National Opioid Trial to Fight Addiction and Drug Abuse | Local News
WEBB CITY, Mo. – Webb City has been added to the list of municipalities participating in the $ 26 billion global opioid settlement with opioid maker Johnson & Johnson and the "Big Three" drug distributors.
Prescription opioids such as OxyContin and Vicodin and illicit opiates such as illegally manufactured heroin and fentanyl have been linked to more than 500,000 deaths in the United States since 2000, according to data from the National Center for Health Statistics.
Between 1999 and 2015, Missouri saw a 273% increase in the number of overdose deaths. Opioid overdose deaths account for 65% of all drug overdose deaths in the state, according to the Missouri Foundation for Health.
Members of the local city council voted unanimously to join the national opioid regulation at its regular meeting on Monday. The cost to the city is zero, according to the council report.
While the amount allocated to the city is not yet determined, city administrator Carl Francis told The Globe on Tuesday that it was worth pursuing.
"Webb City, like all communities, has witnessed and fought against opioid abuse that has continued for many years now," he said. "We agree that opioid abuse is extremely prevalent in our communities, and if we can receive funds to help fight this crisis, we certainly want to be part of it."
Francis said if Webb City receives part of the settlement, it will go to local drug treatment and education programs and other measures to tackle opioid abuse.
Background
In August, Missouri Attorney General Eric Schmitt signed the two term sheets for proposed opioid deals with Johnson & Johnson and the "big three" – AmerisourceBergen, McKesson and Cardinal Health.
Schmitt said the $ 26 billion global settlement could net more than half a billion dollars for opioid abuse victims in Missouri – the largest victim-centered settlement in US history. State.
"This money would provide desperately needed funding for treatment and recovery programs, as well as needed funding for law enforcement, drug courts and other resources," Schmitt said in a statement. "Now that I have signed the condition sheet for both settlements, it is essential that the subdivisions sign our settlement.
The "big three" will collectively pay up to $ 21 billion over 18 years. Johnson & Johnson will pay up to $ 5 billion over nine years and up to $ 3.7 billion over the first three years. Approximately $ 22.8 billion in settlement proceeds payable to state and local subdivisions.
As part of the $ 26 billion settlement, initially announced in June, states had one month to decide whether or not to join.
The next step is to get local governments to sign the agreement and agree not to continue their lawsuits. Local governments will have until January 2 to decide. If governments do not participate, the total number of regulations would decrease. After that, the companies will decide if enough of them have joined to implement the agreement.
To achieve this membership, the Missouri attorney general's office initiated the "Fight Addiction, Save Lives" program to encourage subdivision membership. Using a "full court press," the attorney general's office plans to proactively engage a number of stakeholders and will launch a social media campaign that will include graphics, video testimony and more.
Distribution companies – AmerisourceBergen, Cardinal Health and McKesson – said in September that 42 states had already agreed to join the national lawsuit. Johnson & Johnson did not immediately indicate how many states had accepted its share of the settlement.
Nationally, the Centers for Disease Control and Prevention has reported that the majority of drug overdose deaths – more than 6 in 10 – involved an opioid. The amount of prescription opioids sold in pharmacies, hospitals and doctor's offices quadrupled from 1999 to 2010.
The Associated Press contributed to this report.