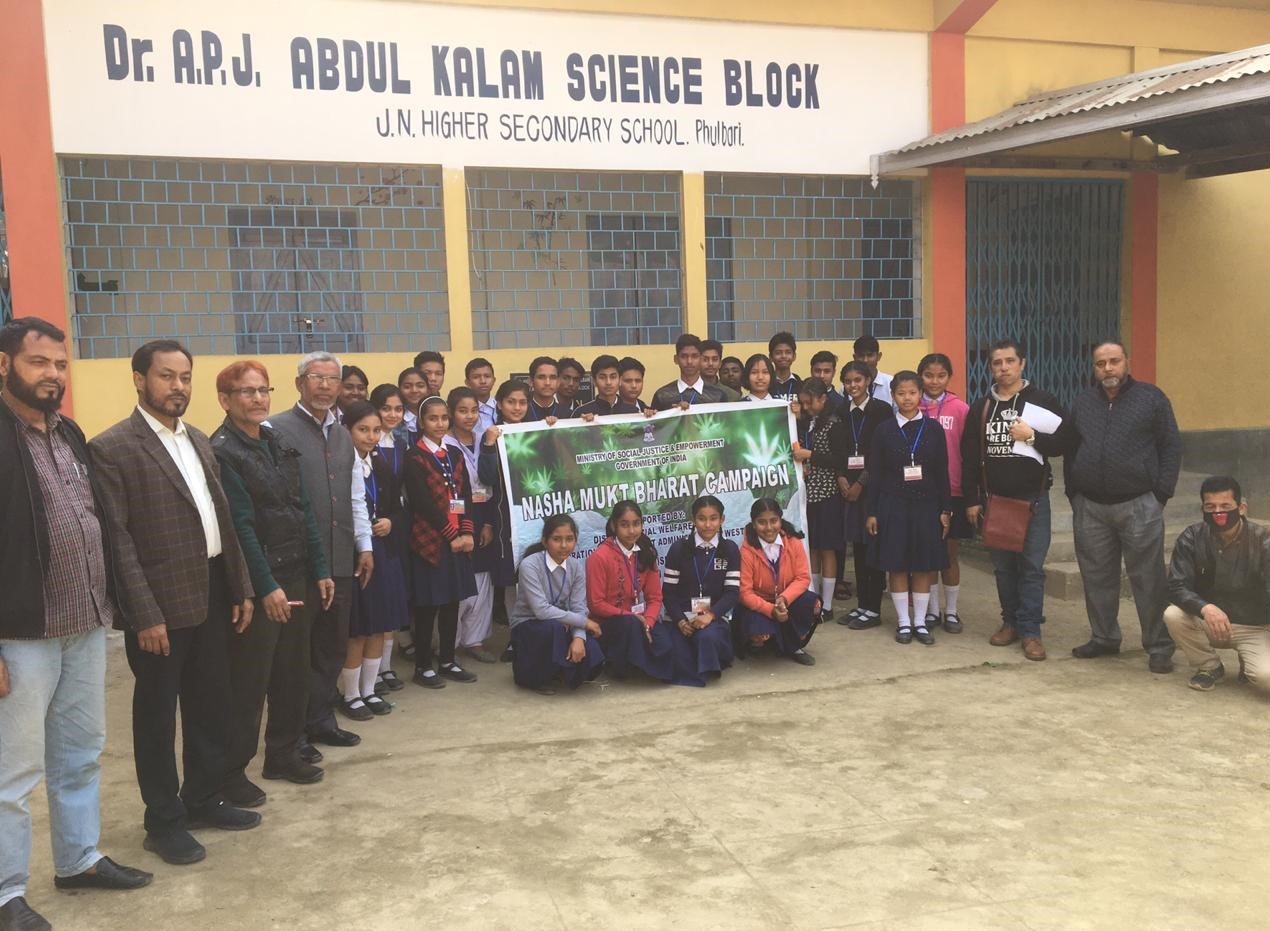 Phulbari students take part in anti-drug campaign
YOU RA : Pupils from JN Upper Secondary School in Phulbari took an active part on Tuesday morning in an anti-drug campaign organized under the government's "Nasha Mukt program" on their school premises.
Organized by the NGO Adil Gandhian Society, the students had a lecture on the dangers of drug addiction and the importance of staying away from drug addiction.
No less than thirty upper-cycle students as well as ten teachers, including the school principal, took part in the campaign during which participants had the opportunity to express their point of view on drug addiction through paintings and drawings.
The resource person for the program, Andrew Lakiang of the Adil Gandhian Society, spoke to the students about the motto and purpose of the campaign.
He gave a detailed lecture on the drug, its different forms of addiction, its impact on the individual and society, the stages of addiction and withdrawal symptoms and the latest treatments available.
"Remember, drug addiction is not a sin or a crime. It is a disease that can be prevented. Each of us must say NO to drugs, "Lakiang encouraged the enthusiastic students who then submitted vivid pictures of drug addiction in the drawing competition.
Cash prizes were then presented to the winners of the drawing competition by the school principal.
It should be mentioned that this anti-drug awareness program is of enormous importance given the increasing cases of drug smuggling taking place in the Garo Hills area from neighboring Assam.
There has been a spate of drug consignments dismantled by district police over the past two months, most recently last month, and much of the drug consignment enters the lowland region, y including Phulbari.